Rent a pink bike under 5 minutes
Rekola bikesharing is a great way to discover the city, try it!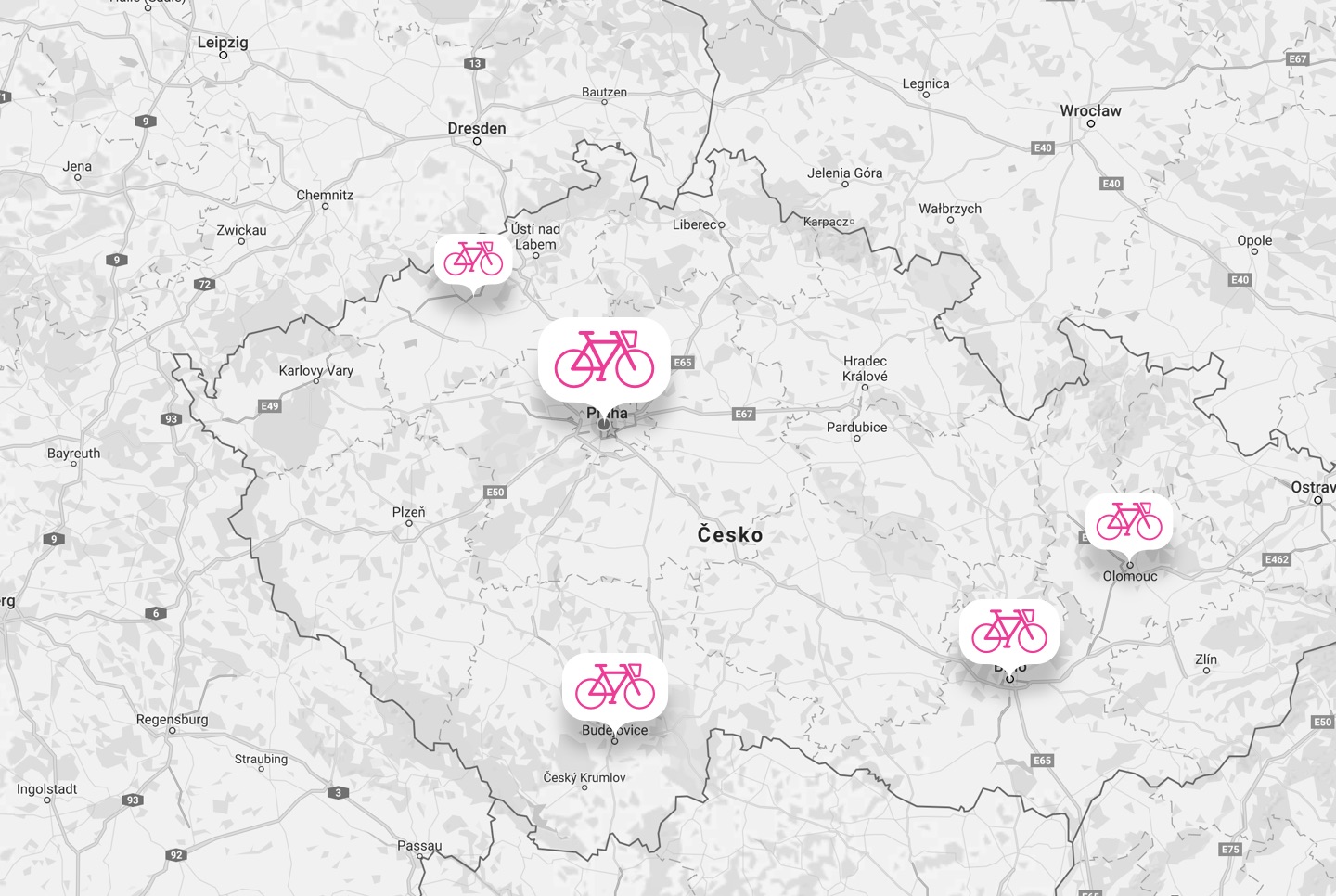 Rekola are available in 10 cities in Czech Republic
Right now you can use Rekola in Prague, Brno, Ostrava, Olomouc, České Budějovice, Kladno, Liberec, Frýdek-Místek, Mladá Boleslav and Písek. We might expand to other cities in the future.
Smart cities all over the world are improving their infrastructure for cyclists, supporting bikesharing systems and discussing the integration of bicycles into city life. We don't want to fall behind, and so we're cooperating with our cities as much as we can!