Free self-guided
Parks Bike Route
Duration: 2 to 3 hours
Slow down and discover beautiful Stromovka and Letná parks, hidden gems and hip places near by. Full itinerary →
Tips before you go
Get a bottle of water and some sneaks because there's plenty of nice picnic spots :)
Look for a tram to stop Výstaviště Holešovice (usually trams 6, 12 or 17).
1.

Find a bike and enter Stromovka Park

Get a bike from the bike racks near the park (just across the tram stop Výstaviště Holešovice). Or just find your bike via the Rekola app.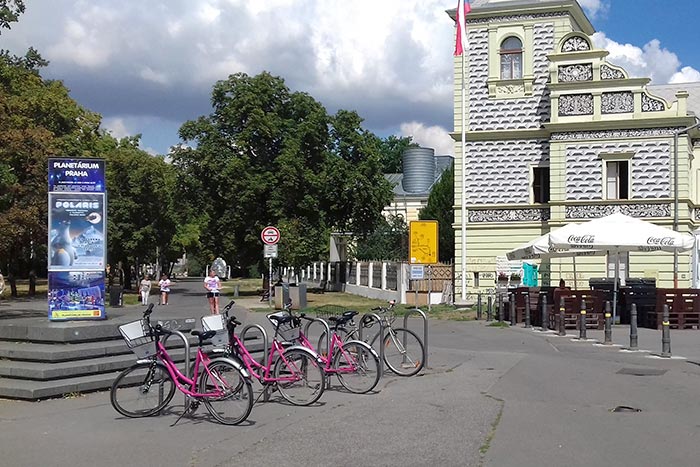 2.

Go and explore the huge royal park

Just bike around the park, it's huge and there's plenty to discover. Ponds, playgrounds, picnic stops...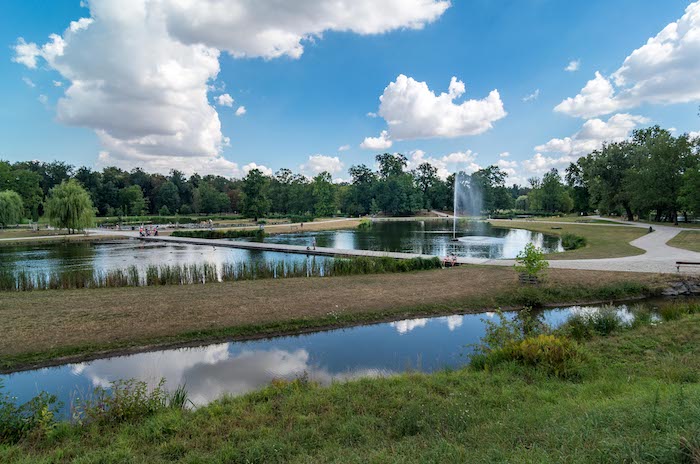 3.

Stop for a while for a nice picnic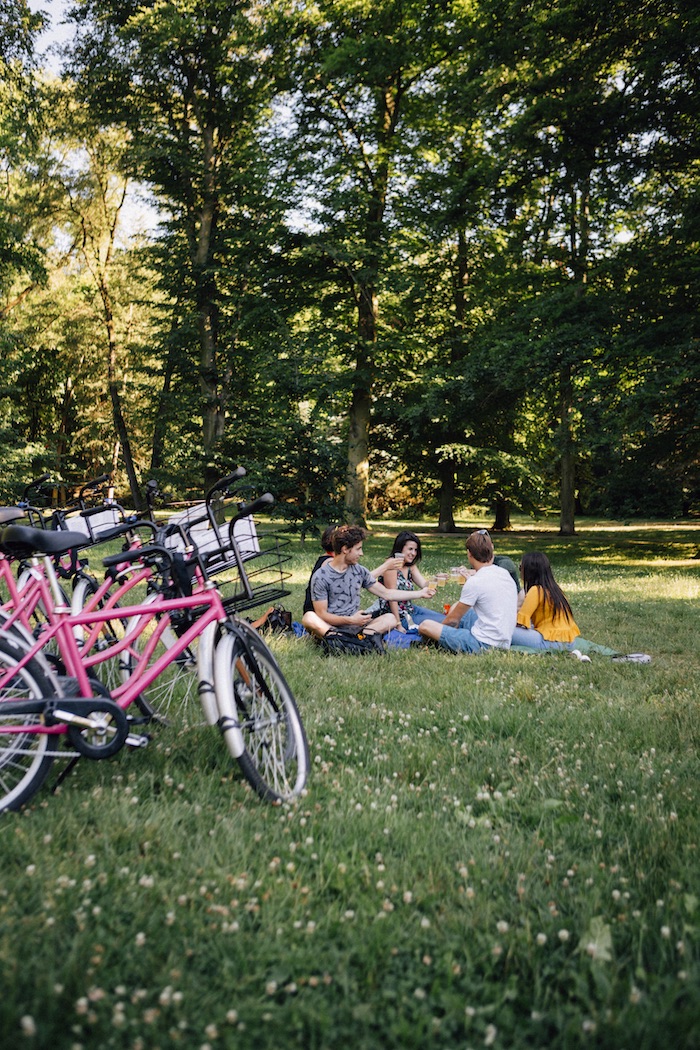 Or buy some refreshments
You can get some in the outside cafe-bar Containall. It's opened daily 11am till 10pm.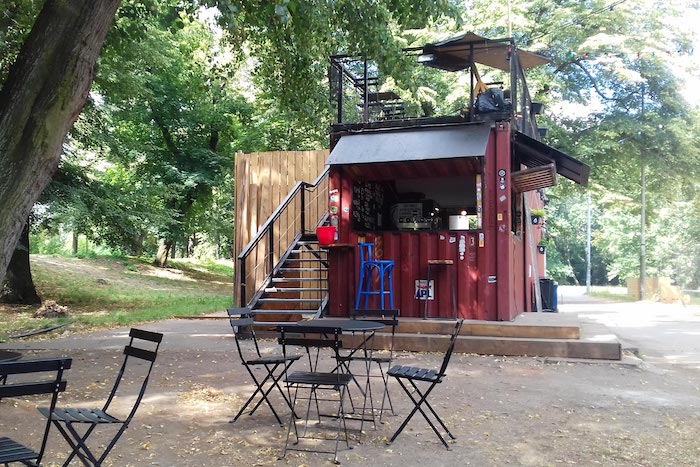 4.

Bike to Letná park

Done exploring? Continue to Letná park for amazing views. It's on a hill so it's better just to walk with your bike for a while... Before you get back on it.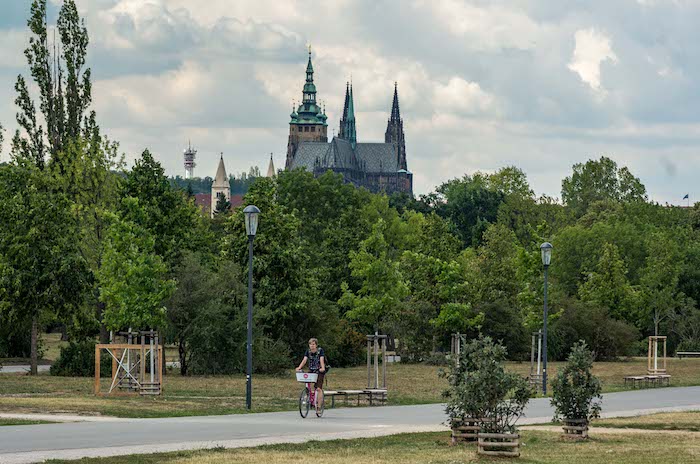 5.

Enjoy swings and trampolines

Prague installed new swings and trampolines for everyone to enjoy. So go for it! :)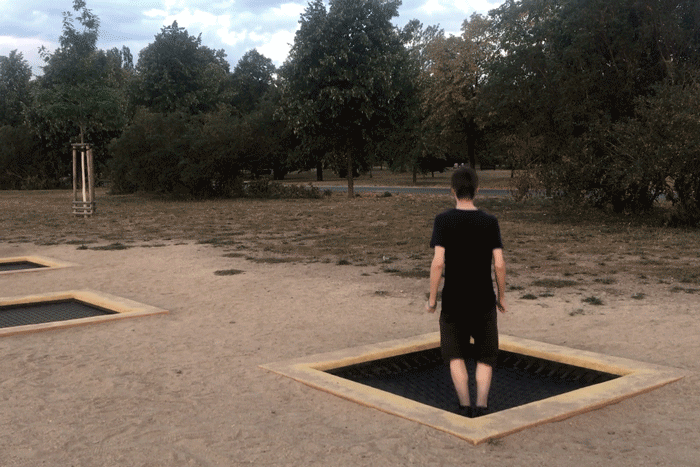 6.

Instagram the bridges of Prague from the best view point

This is the spot where all the postcards photos were taken... So don't forget to take a picture too!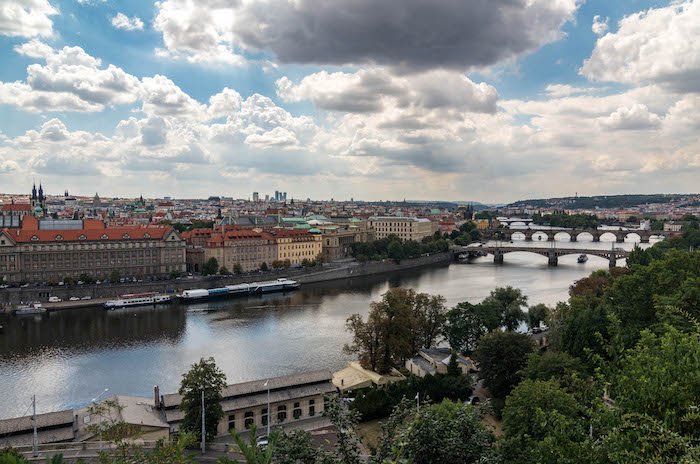 7.

Watch some skate tricks at Stalin, see the metronome

See the Metronome - replacement for a statue of russian dictator Stalin which was removed in 1962.

The area is a popular skating and cultural place. Also there's another Containall bar.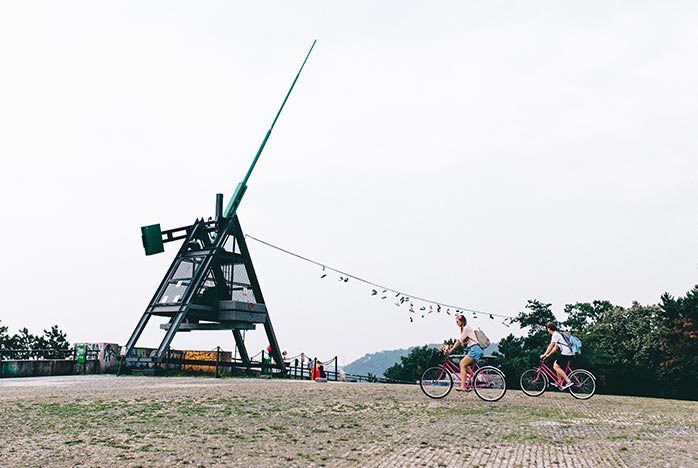 8.

Go with the flow

Explore the Letná neibourhood (great coffee places and food scene) or bike back to city centre.

Or just stay here. Find a bike rack (P in the app), lock your bike in it & end rental. And go enjoy the park, have some beer, listen to live music!
Get a bike and have fun!
And don't forget to let us know how was your trip :)
Just tag #rekola on Instagram or in your Story.
Czech out the other tours!