Free self-guided
Port Bike Route
Duration: 1 - 2 hours
Discover Vltava riverside. Easily start right from the city centre, get some amazing views of Prague Castle and enjoy local outdoor pub Port 18600. Full itinerary →
Tips before you go
Get a bottle of water and some Czech crowns so you can buy some lemonade or beer later on :)
Start in the city centre - at tram or metro stop Staroměstská.
1

Find a pink bike around Rudolfinum

There are usually bikes around stop Staroměstská, or just look bikes up via the Rekola app.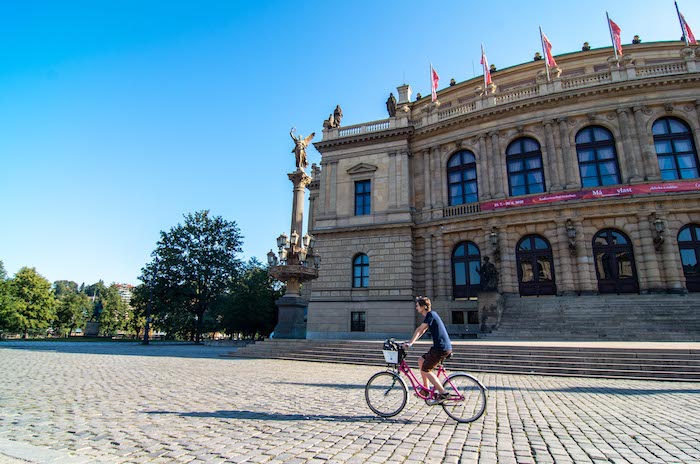 2

Cycle safely by the riverside

The bike path starts right behind Rudolfinum building and continues by the riverside, away from cars.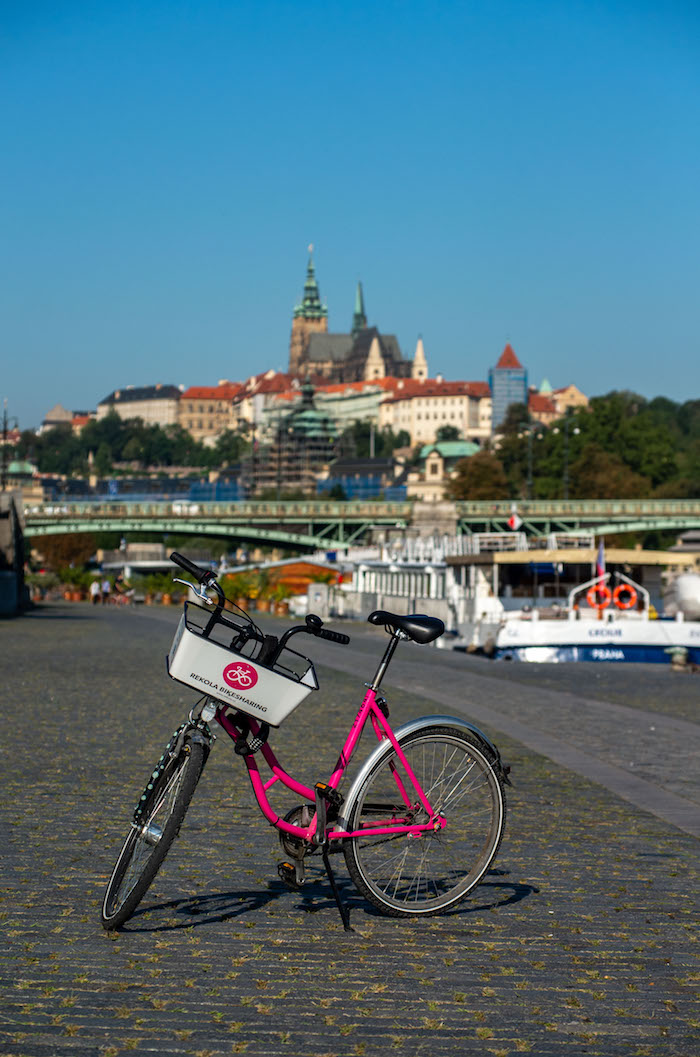 3

Have a look at Štvanice Island

One of Prague river islands, home of skate park or cultural space and cafe Vila Štvanice.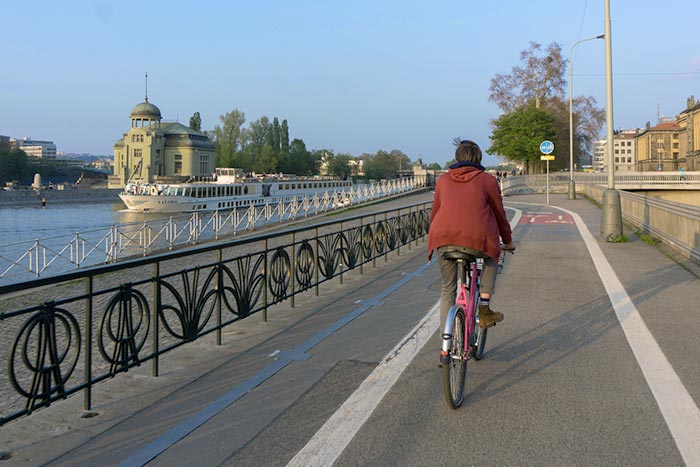 4

Stop and relax at Port 18600

Amazing outdoor space with a bar, grills and sports grounds that locals love :)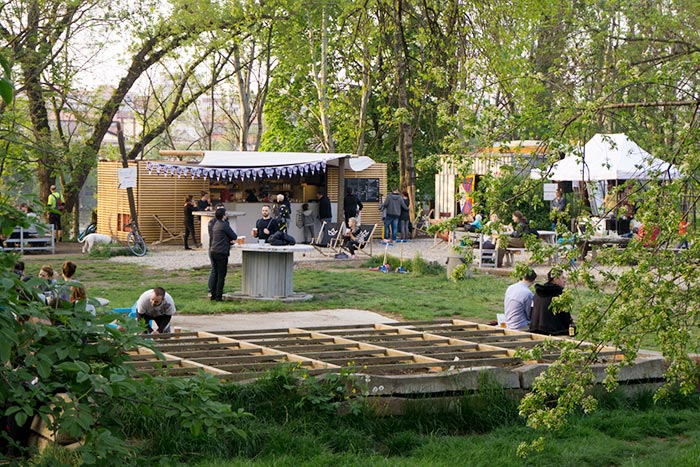 5

Explore further!

There's definitely a lot more to see - just continue the bike path!

If you have other plans, head back to the city centre. Find a bike rack (P in the app), lock the bike with combination lock & end rental via Rekola app.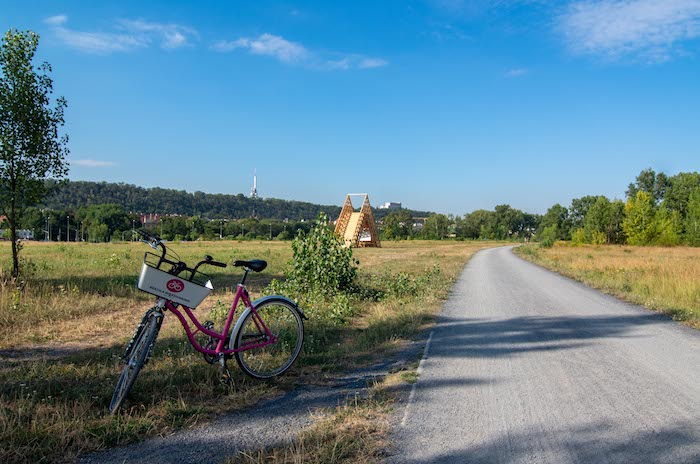 Get a bike and have fun!
And don't forget to let us know how was your trip :)
Just tag #rekola on Instagram or in your Story.
Czech out the other tours!